White Surfaces: The Trend for White Kitchens
Serene, luminous and neutral, white is the most popular choice for kitchen worktops.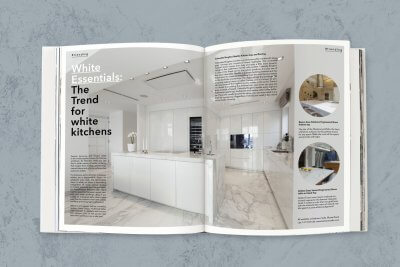 At Halmann Vella you can find a wide variety of white surfaces, that ranges from marble, quartz, engineered stone and granite surfaces that suits your tastes.
For kitchens, as for all areas of fashion, whites are a dependable classic for whatever your style. For minimalists, there is white on white, a fascinating integration of many various shades to create spacious and tranquil spaces. Scandinavian kitchens often use a harmonious mix between wood cabinets and white worktops. And, if you prefer an industrial style, what better way than to combine steel with a white worktop providing light and space?
White is and always will be a timeless option – from classic, traditional styles right through to modern and innovative designs. Due to the proven fact that white worktops are a safe bet!
This document was published on Served magazine, Spring Issue 2020.
Calacatta Borghini Marble Kitchen tops and flooring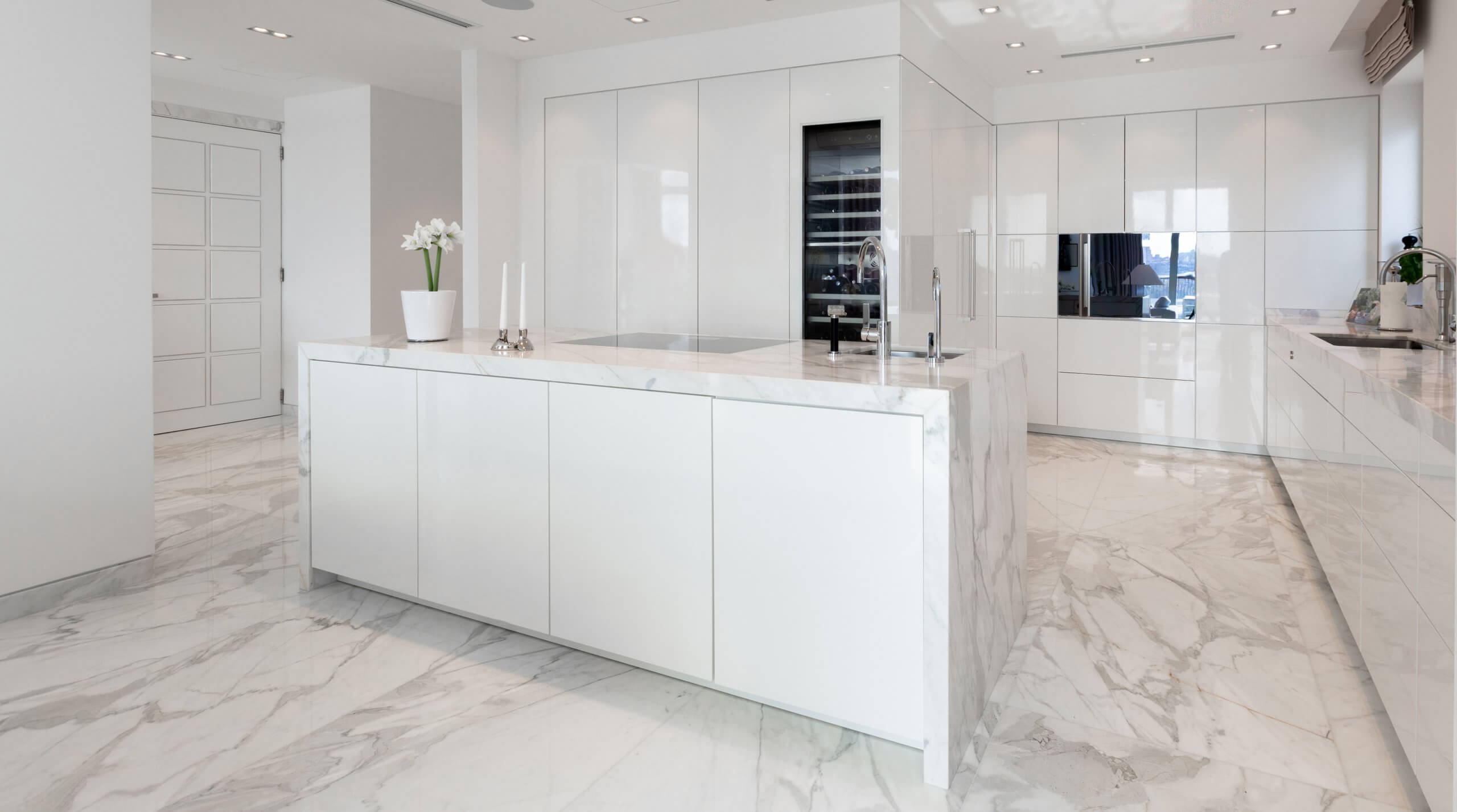 Calacatta Borghini marble is an exclusive white marble with deep grey veining and occasional taupe highlights. This incredible natural stone comes from Italy and adds a little more dynamic range to the customary marble color palette. Calacatta Borghini is one of the finest stones that nature produces. It is also one of the most desirable. Marble is a classic building material and has been used to construct everything from the most famous statues in the world to countertops.
The region of Italy that produces this amazing natural stone is called Carrara, and it is known for producing some of the highest quality marble in the world. There is no doubt that adding this material into your home can give any area a touch of luxury. Calacatta Borghini marble works well as a bathroom vanity top, backsplash, and various other home surfaces. If you are careful around the stone, you can even install it as a kitchen countertop. Regardless of where you install it, the natural stone looks amazing.
Dekton Entzo Veined Engineered Stone
Dekton Entzo never leaves anybody unmoved, inspired in the famous Calacatta Gold, it creates a color that mix gold hues with the characteristic veins of natural marble against a pure white background.
Bianco Zeus Silestone Engineered Stone
The star of the Silestone portfolio, the hero of kitchen surfaces. It's the perfect choice for any space. Make the most of the space and provide with light.
See more kitchen top ideas!
More than just a work surface, kitchen tops define the style of your room.
Let us help you compare the differences and benefits to find the best suited material for your dream kitchen.